Core Aeration Service in Grand Junction, CO & Surrounding Areas Like Fruita & Palisade
We offer our core aeration service in the spring and fall.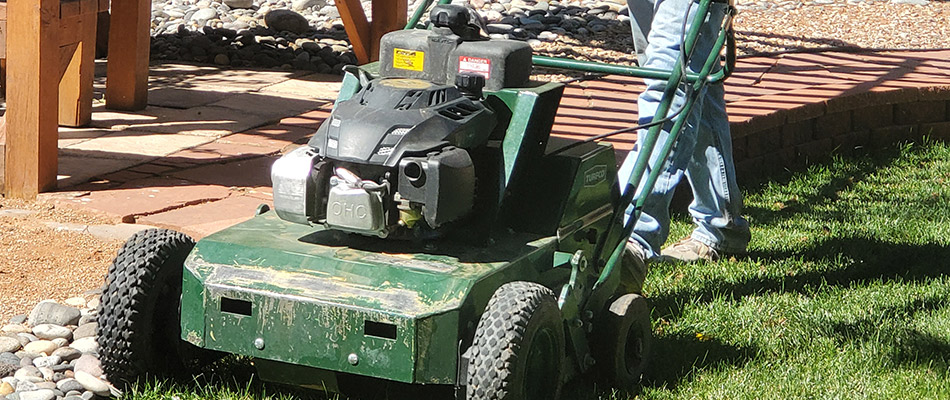 Soil compaction causes nothing but problems for your lawn, inhibiting its ability to absorb nutrients and resources like sunlight, water, and air. Fortunately, there's a remedy for this - our aeration service! At Mesa Turf Masters, we perform core aeration, which consists of pulling up plugs of soil to loosen compaction and improve nutrient access to your turf's roots. We offer this service in the spring and fall, as these are the best times to aerate since your grass will be at its strongest. However, you don't have to stop there - you can go the extra mile for your lawn by pairing aeration with our overseeding and slit seeding services to make it thicker and denser!
We offer our aeration service for properties in Grand Junction, Fruita, Palisade, CO, and throughout the surrounding areas.
---
How We Perform Core Aeration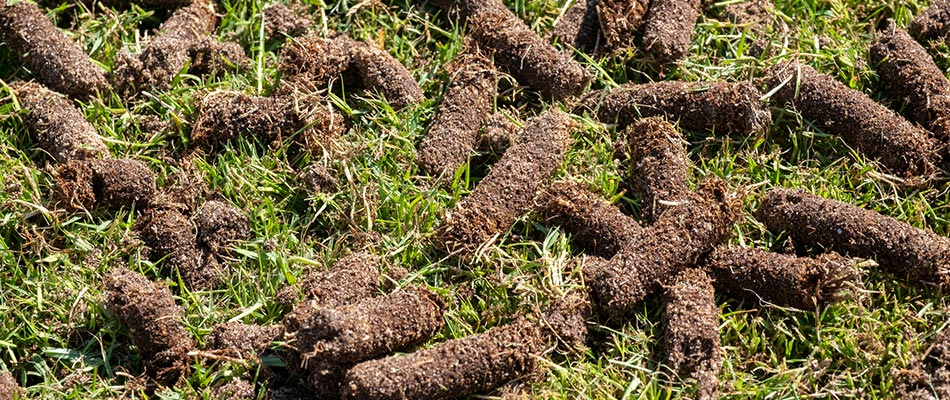 Core aeration is highly beneficial for your lawn, as it loosens compacted soil and makes it easier for nutrients and resources to reach the roots of your grass. So, how do we do it? We perform core aeration by passing over your lawn once with our aerator to pull up plugs of soil, which leaves tiny holes in the surface. These holes then act as passageways, improving your turf's access to everything it needs to become healthier and greener.
---
We offer our core aeration service in the spring and fall.
We want to perform core aeration when your lawn is at its strongest and can quickly recover afterward. So, we offer our service in the spring and fall. These are the best times of the year because your grass isn't under nearly as much stress as during the hot summers and cold winters.
We recommend scheduling our core aeration service twice a year to ensure it always has optimal access to essential nutrients and resources.
---
Get the Most Out of Aeration by Pairing It With Our Overseeding & Slit Seeding Services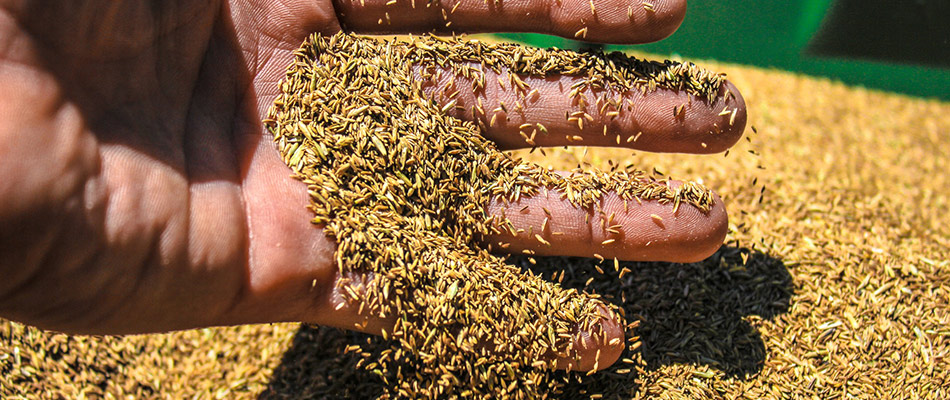 While aerating your lawn is good, you can get even stronger results by pairing it with our overseeding and slit seeding services. The fall season is the perfect time to get the most out of aeration, and you can do this with the following options:
Aeration & Overseeding: The holes we create during core aeration provide the ideal spot for seeds to fall into for direct seed-to-soil contact. However, that's not all - these holes will also protect them from the weather and critters. So, pairing overseeding with aeration will lead to more seeds successfully germinating and establishing, resulting in a thicker, denser lawn.
Aeration, Overseeding & Slice Seeding: While aeration creates holes in the soil, we can also slice tiny, uniform lines for even more opportunities for seeds to have direct soil contact with our slit seeding service. So, pairing our aeration, overseeding, and slit seeding services will provide optimal conditions for the seeds and yield the best results for your lawn.
For our overseeding service, we use a premium mix of ryegrass, Kentucky bluegrass, and turf-type tall fescue seeds to promote healthier, more resilient grass growth.
---
Help your lawn thrive by signing up for our aeration service!
If you want to help your lawn thrive, our team at Mesa Turf Masters is here to help! We'll core aerate your lawn to remedy soil compaction and improve your turf's access to everything it needs to stay healthy and verdant.
We offer our aeration service to property owners in and around Grand Junction, Fruita, and Palisade, CO, who are part of a lawn care program. We have all the training and experience necessary to deliver top-quality services. You can reap the results of our hard work by calling (970) 434-5440 to sign up!