Welcome to Mesa Turf Masters! We're a lawn care and landscaping company that was established in 1992, and we provide top-quality services to property owners in Grand Junction, Fruita, Palisade, CO, and throughout the surrounding areas. We follow a set of high values, from prioritizing exceptional customer communication to adhering to our strict performance standards for all of our services. We also invest in our employees, who are local, highly trained people who strive to give you the results you want. Whether you need lawn care services like fertilization and weed control, landscape maintenance services like yard cleanups and plant trimming and pruning, irrigation services, or anything in between - we've got you covered.
---
Our Values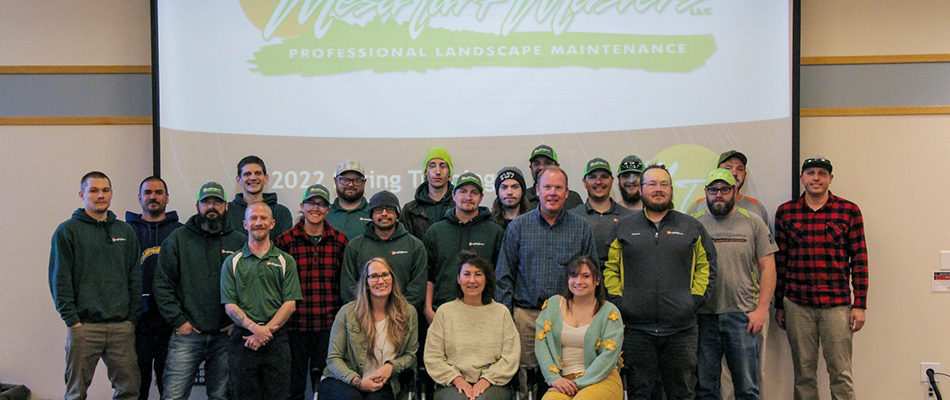 We have built the foundation of our company on quality, trust, and integrity, and we continue to adhere to these values. We strive to perform reliable, top-notch lawn care and landscaping services, and we'll keep working with you until you get the results you want. You can trust that we'll prioritize communication for a personal touch while ensuring you're satisfied with your experience through our professionalism and strong work ethic.
We also hold our employees to the highest standard and invest in them so they can meet those expectations; after all, we wouldn't be where we are without them! All of our employees receive regimented training, and we will even pay for their ongoing education. Like you, we're locals and want to give your lawn and landscape the same care we'd give our own!
We are licensed to perform our services and have an A+ rating with the Better Business Bureau (BBB)!
---
Our Lawn Care, Landscaping & Irrigation Services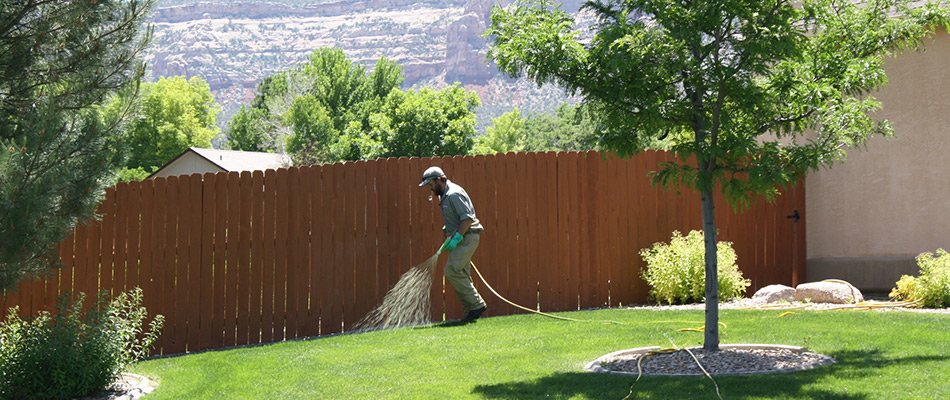 We offer a comprehensive list of lawn care, landscaping, and irrigation services, which are as follows:
Lawn Insect Control
Overseeding
Slit Seeding
Sod Installation
Tree & Shrub Disease & Insect Control
Perimeter Pest Control
Landscape Renovation & Installation
Drainage Solutions
---
Call us today to sign up for our lawn care and landscaping services!
With us, you can expect more than just top-quality lawn care and landscaping services. You'll also receive exceptional customer service and a personalized experience. At Mesa Turf Masters, our team consists of hard-working, reliable individuals dedicated to exceeding your expectations every time.
We offer our lawn care and landscaping services to properties in Grand Junction, Fruita, Palisade, and other nearby areas in Colorado. Call us at (970) 434-5440 to sign up for any of them today!